Since artificial intelligence is capable of creating short-news, write music, animate the robot so it can speak, why would not AI generate realistic headshots? Icons8 company decided to face such issues and with the AI assistance created 100,000 headshots stock.

Generated Photos – a headshots stocks generated by AI
Recently we witnessed that 'deep-fake' faces creation is not a challenge for AI. The experts from Samsung Research Artificial Intelligence Center (SAIC) accomplished the algorithm which allows the individual 'deep-fake' to originate from only one pic or shot. It raised a debate about potential future technology development and co-existent fear about the threat.
See also: Deepfake technique for entertainment purposes. But there is not much fun
Before the turmoil subsided, the creators of Icons8 led by Konstantin Zhabinski presented their innovative idea. The company dealing with the creation of materials for various computer graphics and UX, UI designers created Generated Photos – a stock of headshots generated by AI at large.

Depending on personal preferences, we can choose skin color, face shape, ethnicity, gender, eyes color and even… a mood. The exploitation of 100,000 AI-generated faces is completely free, the only thing the company requires is to put the source under the used photo.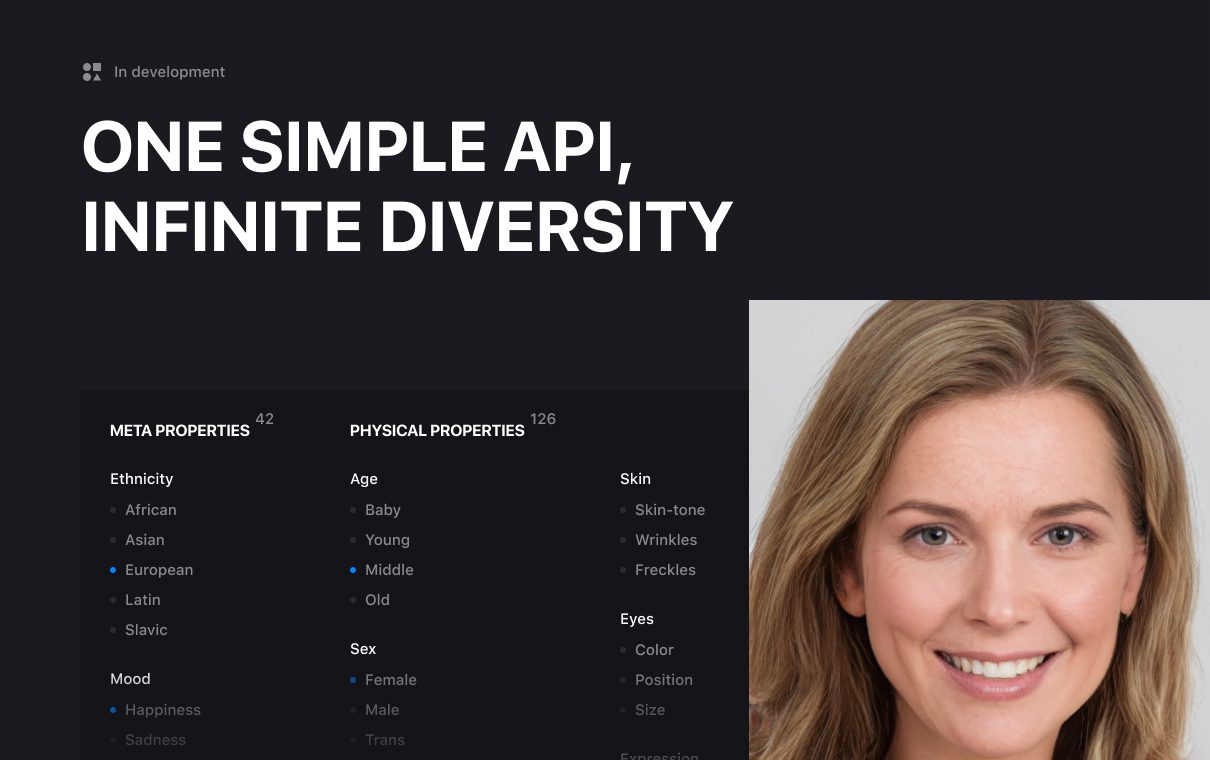 The algorithm has its flaws – some pictures have visible mistakes, but the inventors guarantee, that they intend to upgrade and develop their tool. The Icons8 plans in the future to easily generate photos from a variety of sources. So, they do not need to worry about copyrights.
Do you intend to use it any day? And what is your opinion about this solution?
DB