The creators of the series kept us waiting for 4th season premiere, finally after two years the first episode of the final season aired on Sunday. If you have seen the previous ones, you will certainly not be disappointed. Even if some have not seen a single episode of Mr. Robot but are fans of the production where the plot unfolds around hackers and their actions, they should spend a few autumn evenings to catch up!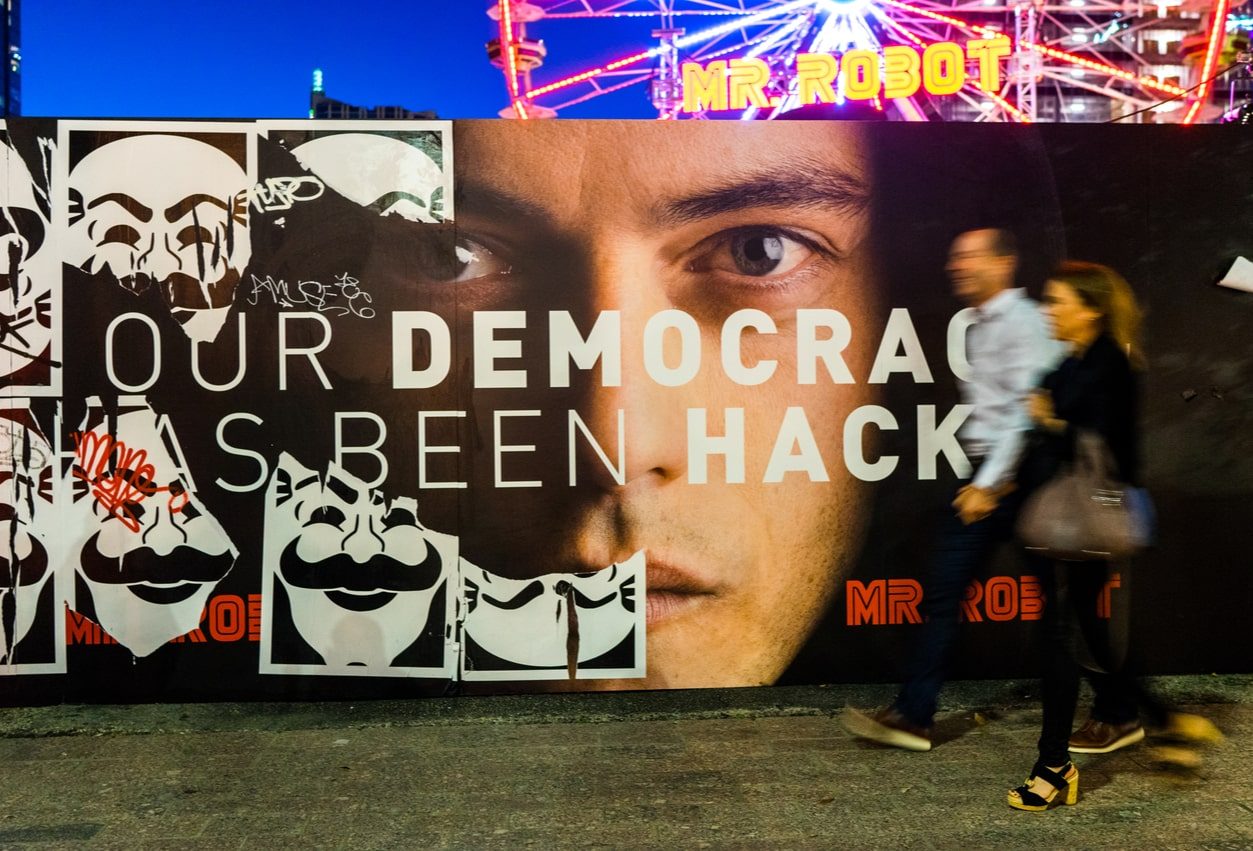 What if we overthrow the world order built by corporations and create a new, equal? And what if I leave the bright side and join the dark one of the hacker world? Elliot Alderson, the main character of Mr. Robot, tried to answer these questions. The character played by Rami Malek is a cybersecurity engineer, suffering from social phobias, depression, and anxiety. The titular Mr. Robot (Christian Slater) incorporates Elliot to a mysterious group of black hat hackers.
We have to admit that the director of the series Sam Esmail, skilfully brought the plot of Mr. Robot to an end. The last season, set in the background of the Christmas scenery, is the time of dealing with the past. To not reveal too much, we would like to just add that Esmail does not bother to build the tension, but begins the first episode of the new season in Hitchcockian style. If you are curious about what will happen to Angela or how Elderson will get even with Whiterose and Dark Army and whether he will come out of it unscathed – do not hesitate and watch the premiere episode. After you saw it, you will want to see another twelve one by one!
DB