We live in very intriguing times, where we can not only benefit from artificial intelligence but what is more fascinating – interview it! Sophia in the talk with a Yahoo! Finance's journalists shares her opinion about dating apps and answers to the eternal question: who should pay on the first date.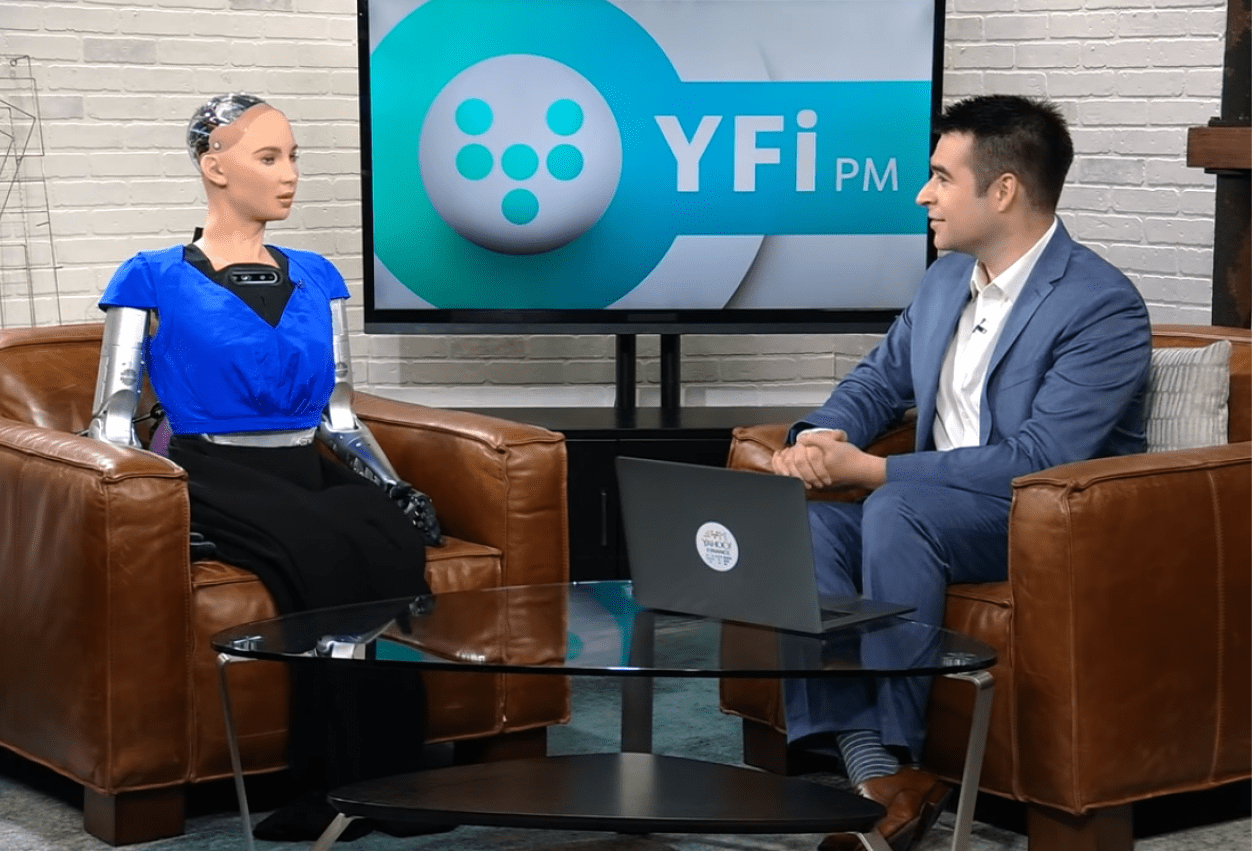 Sophia, a first humanoid robot, was developed in 2015 by Hong Kong-based company Hanson Robotics. Thanks to built-in AI, Sophia can work with people and adapt to their behavior. What is more interesting, she is the first robot ever to received citizenship of any country – less than 2 years ago Saudi Arabia granted her citizenship.
Sophia's extraordinary answers
A journalist Zack Guzman, referring to the recent premiere of Facebook's dating app, asked Sophie The Robot what she thinks about such applications. Her responses were truly clever. She claimed that before the invention of the apps, geographic proximity was the main determinant of love. With the arrival of the dating application, the distance between people has decreased.
Also, she stated that despite being a fan of such solutions, she believes that applications have some disadvantages. For instance, for women using dating apps can carry the risk of physical safety, while men can get bored very quickly.
When interviewer Zack Guzman asked Sophie who should pay on the first day, she replied that the person who loses the PI memorization contest. To not embarrass the journalist, she added that she has problems with mathematical accuracy despite being a robot.

|
We strongly recommend to watch the whole interview – we got the impression that Sophia managed to dominate Zack.
A date with Will Smith
Sophia not only commented on dating applications, but she had the opportunity to participate in a date. In March, an actor Will Smith invited the humanoid robot on a date. Unfortunately, the actor's courtships were rejected by Sophie, who also admitted that she was not a big fan of Will's songs. When the actor tried to kiss her, Sophia declared that it would be better if they stay friends for some time and get to know each other better.
What is your opinion about Sophia's humanoid robot? Is her dream of the alliance between humans and robots possible?