The task of the artist's pictures is not only to charm and provoke, also they are supposed to shook the recipients or even make them feel uncomfortable.  Through his photos, Marius Sperlich draws attention to the growing censorship issue. The content of his photographs is powerful, clever and bold.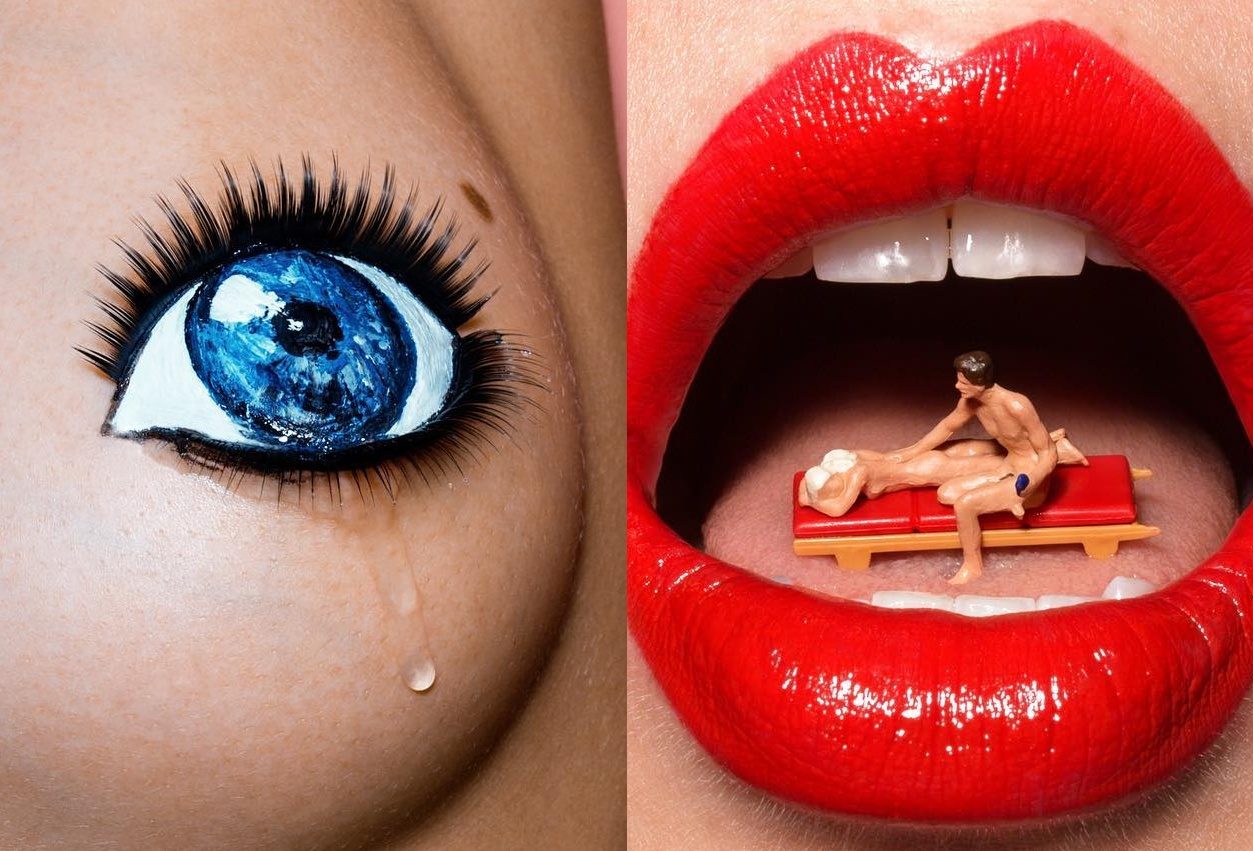 Even without Instagram, it is easy to encounter Sperlich's works on the Internet. Due to his admiration for human body parts, Marius creates peculiar, controversial macro photographs. He shows them in specific ways to touch his followers and simultaneously to outwit censorship of social media.
https://www.instagram.com/p/Bu9mvUqlkgR/?utm_source=ig_embed
Whether you like it or not, Instagram becomes the artists' haven. The social network allows authors to show their works for a broader audience. This is a great convenience, particularly for artists who do not have the opportunity to show their work in art galleries. This happens for many reasons, such as personal preferences and practices of curators. Such actions slow down the take-off of the young artists' careers.
https://www.instagram.com/p/BmZG3dvn59T/?utm_source=ig_embed
In the last year's interview with Playboy, 28 years old Sperlich mentioned, that:
It's a societal problem that's spilling over to social media, not a social media problem in itself
German artist emphasizes that he uses the body's physicality and sexuality in his works, yet it is not their main subject – "the stories are about what is happening on (the body) and around it.
https://www.instagram.com/p/Bl1D0nsHmGM/?utm_source=ig_embed
The human body has been artists' inspiration for centuries, so it is surprising that the unconventional works of Sperlich cause such turmoil. Maybe the issue is the current era of widespread nudity that complicates distinctions between art and nakedness.
https://www.instagram.com/p/BzLwWgZo_ro/
On behalf of underage users' safety, social networks' algorithms may struggle with this problem for a very long time.
DB